Ever wondered what happens to you when you have a baby?

BECAUSE MOTHERHOOD

DOESN'T

COME WITH A MANUAL.

A  *free* 30pg ebook that will help you feel seen, heard and hopeful.
Even before your pregnancy, you were sold an ideal of what motherhood should look and feel like, but it's time to get real about the parts of motherhood that are shrouded in secrecy.
☑️ This Matrescence Ebook will hold your hand as you remove the invisibility cloak you've been wearing since the moment you gave birth and the total focus on your baby's needs has led to the utter dismissal of yours.

☑️ Motherhood isn't what the commercials, blogs and magazines would have you believe, but you can navigate this unfamiliar territory without losing yourself in the process. The Matrescence ebook starts you on your path.

☑️ For the sake of ALL mothers, parents, and babies, things have to change. Let's begin. 

👇Enter your details below👇 for an ebook from Mamatekla to claim the perspective you need to feel better, and flourish together.
DID YOU IMAGINE...
🙌 Experiencing a beautiful birth before floating gracefully home to live happily ever after, and seamlessly transitioning into your new maternal role with ease, all the support you need, and maybe even great hair? (Thanks for nothing, Instagram). 
👉 Everyone said this would be the best thing that ever happened to you, so is something wrong if your reality doesn't feel like that right now?
HAVE YOU CONSIDERED...
👀 What if motherhood doesn't look like it's "supposed to" for you?
🔮 What happens when you realize you knew nothing, all along?

You tried to prepare, you read the books and attended the classes, but you still feel blindsided and a little confused...Why didn't anyone warn you about how hard this would be? 

HAVE YOU EVER FELT...
like that there's an entire industry profiting from the insecurities of new mothers? Their equation is: spend more money and you'll feel like a better parent. When actually, the only thing that can help here is tending to your emotional and mental health. 

This industry has fed you impossible expectations, resulting in the way you feel right now. You're not alone, and it's not your fault, friend.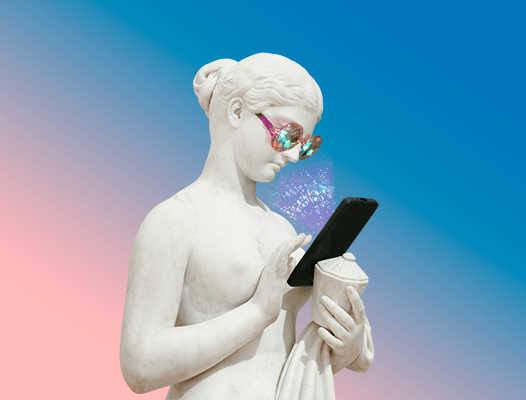 Enter your details above to access this ebook from Mamatekla and claim the perspective you need to find your new normal.
Copyright© 2020 Mamatekla All Rights Reserved. Privacy Policy
This site is not part of the Facebook website or Facebook Inc.
Additionally, this site is not endorsed by Facebook in any way, Facebook is a trademark of Facebook Inc.